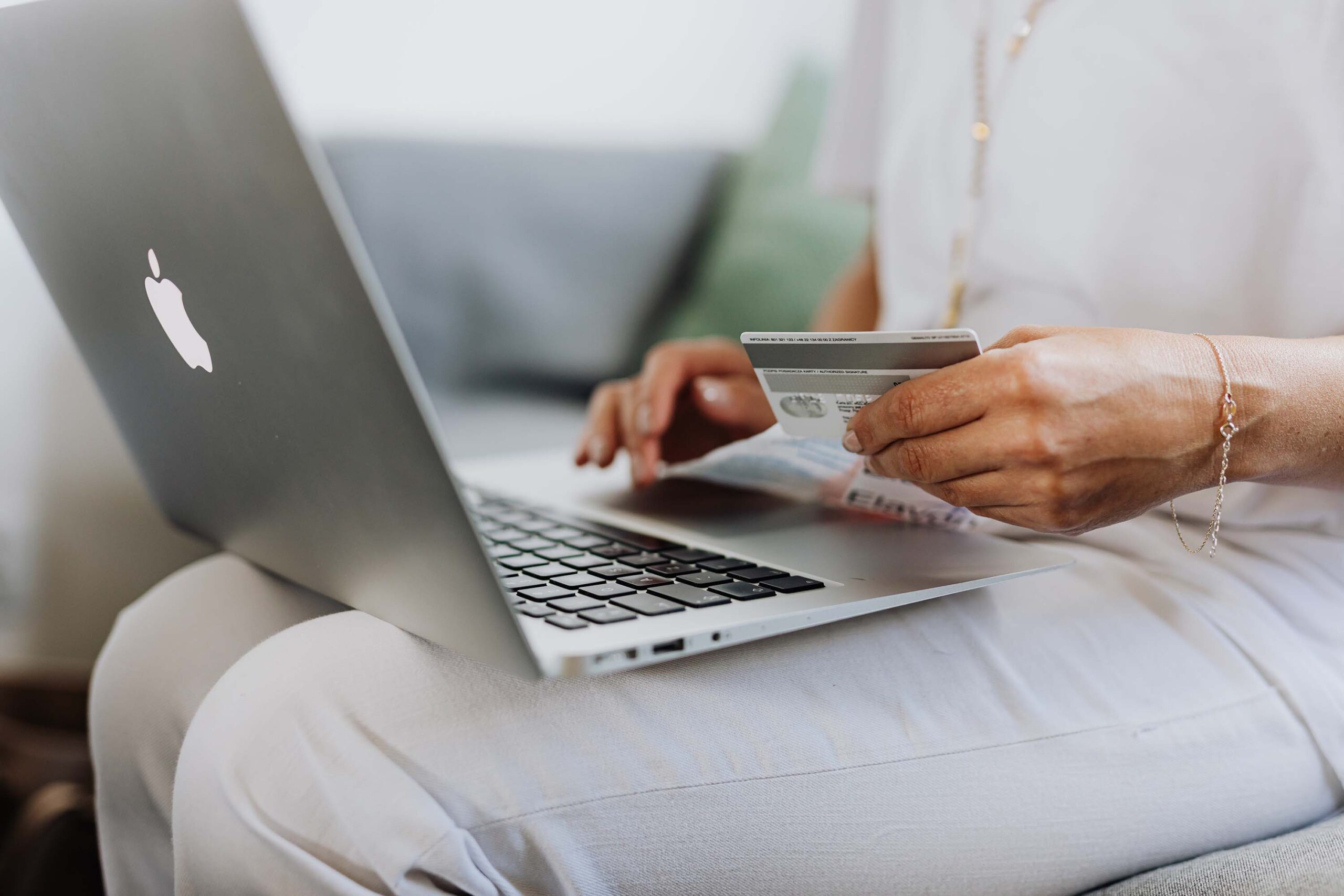 Online shopping offers you the ultimate convenience. As temperatures start to drop and snow gently falls from the sky, it's a great time to get started on your Christmas shopping right from the convenience of your own home. Simply fire up your computer, find the perfect gift, and make your purchase with a few simple clicks. Best of all, the retailer will ship your purchase right to your door!
Unfortunately, lots can go wrong when it comes to making purchases online. A 2019 report by the FBI Crime Complaint Center indicates that they received an average of 1,300 calls complaining of online thefts, resulting in a loss of $3.5 billion to consumers and businesses.
Another common problem reported by the FBI is consumers never receiving the items they have bought online.
Seduced by the bargains discovered on social media or via search engines, many buyers have made purchases only to later receive empty boxes, packages full of random cheap items, or nothing at all.
When buyers inquired about returning the packages for a refund, they were informed they must pay expensive international shipping costs.
With so many scams on the go, it's no wonder you might feel anxious about doing your holiday shopping online.
Here are some of our top tips for secure online shopping:
Stick with reputable retail establishments
The best way to shop online is by going directly to the website of a retailer you know and trust. To do this quickly and safely, bookmark your favorite places to shop.
Also, take care when typing a retailer's name into your browser bar. Something as simple as a small typo could take you to a fake site that looks identical to the actual thing.
If you buy something from an illegitimate site, you may accidentally give your credit card number or personal information to scam artists.
Research new businesses before you buy
As you're looking through various online sellers, be sure to do your homework on any business you haven't purchased from in the past. Do your due diligence by reading online reviews and searching the Better Business Bureau's complaints database.
One dead giveaway that a company may not be legit is if its "Contact Us" page only lists a P.O. box or an overseas address without a U.S. phone number. You can verify the legitimacy of the website by placing a call to the company.
Scammers have been known to hijack the contact information of real businesses to lend credibility to their fake sites.
Be leery of too-good-to-be-true deals
The U.S. Federal Trade Commission (FTC) reports that incidents of lost money from social media scams have increased three-fold in the past year.
Have you seen ads on platforms like Facebook or Instagram that seem too good to be true? If so, beware!
Keep in mind; if an offer sounds sketchy, it more than likely is. In fact, a recent FBI investigation revealed that many of the websites at the root of recent complaints were advertised on social media.
To avoid being taken advantage of, compare prices between different sites before you make a purchase.
If you come across unusually low prices – be cautious! This could be a sign that you're on a fake site created for nothing more than to collect your personal information or take your hard-earned money.
Avoid the use of public Wi-Fi
The next time you shop online over a cup of hot joe at your favorite coffee shop, avoid using public Wi-Fi. The person staring at their phone at the table next to you could be a hacker, spying on your every move.
Often, completing an online purchase requires giving out information that would make any identity thief drool – including your full name, home address, and credit card number.
Install and use a VPN
If you use public Wi-Fi, protect yourself with a VPN. A VPN encrypts the connection between your device and the server.
Using a VPN ensures that prying eyes cannot see what you're doing or steal your personal information. This is especially important when shopping online from public Wi-Fi in airports, cafes, and other crowded places.
Select unique passwords
A secure password is like a good lock that keeps cybercriminals from being able to access your private information. Just like the key to your front door, you don't want anyone having access to your private property except for you!
To create a strong password, follow these simple tips:
Use a combination of lower and uppercase letters, numbers, and symbols.
Use a long passphrase that is simple for you to remember but difficult for thieves to guess.
Avoid using words from the dictionary or personal information that scammers can easily guess or find, like your child's birthdate, your pet's name, or your favorite sports team.
Never reuse passwords across different sites.
Verify site security before a purchase
Always check for a lock icon on any website you browse to ensure that the site uses SSL (secure sockets layer) encryption. This should be easily located in the browser bar to the left of the website's URL. The URL should also start with "https" instead of just "http."
When you opt to only shop on secure websites, you are essentially saying that your private information is a top priority. Data like passwords and financial info are shared less often on these types of sites, which means there is less of a risk they will be compromised while you browse.
Be on the lookout for email scams
Emails or text messages offering great deals or claiming an issue with package delivery should be deleted. Do not open attachments or click links in messages from unfamiliar senders, as they could contain viruses and other malware.
Protect your personal information
A good rule of thumb: if a shopping website asks for your Social Security number, do not input that information. Leave the site immediately.
Only give reputable sellers the personal information they need to finish a purchase.
Use credit rather than debit
The best way to shop securely is by using a credit card. This is because a credit card doesn't allow the seller direct access to the funds in your bank account. Additionally, many credit cards offer $0 liability for fraudsters.
You are not responsible for the charges if a criminal uses your account information to make fraudulent purchases. Your credit card company will ask questions and investigate before issuing you a new card.
Consider using a virtual credit card
You can enjoy even more online shopping security with a virtual credit card. Some credit card issuers will give you a temporary card number linked to your existing account.
If you use a temporary number when shopping online, your actual credit card details will remain hidden from the seller. Even if a thief manages to get a hold of the virtual credit card number and tries to use it later, they won't be successful.
Watch your accounts for fraud
Review your bank and credit card statements for fraudulent charges once a week or establish account alerts to notify you of new activity on your card.
Track your order
Keep track of your online purchases to ensure that they are being shipped to you. If the merchant refuses to share shipping information or respond to requests for the status of your order, then reach out to your credit card issuer for assistance.
Your credit card issuer may be able to cancel the charge on your bill and investigate further.
Report scammers
If you were scammed, report it to the appropriate agencies. These include the Federal Trade Commission and the FBI's Internet Crime Complaint Center.
Online shopping has now become a way of life for us. Mitigate your risk of security breaches and scammers by following the tips outlined in our article.
For more information on staying secure while shopping online this holiday season, contact the professionals at Acture Solutions today. We look forward to serving you.