We Live and Breathe

Technology, Security,




and Innovation
Since 1984, Acture Solutions has been serving clients with managed IT Services, cybersecurity, cloud solutions, and IT projects including networking, physical security, classroom collaboration, and Hardware as a Service (HaaS). We specialize in serving multiple industries including K-12 school districts, higher education, healthcare, legal, financial services, and small to medium-sized businesses. Our mission is to power your organization's innovation and fuel your future with managed IT Services and cybersecurity solutions. We prioritize keeping you and your data safe and sound.
Your future demands it. Our technology delivers it.
The Pursuit of Greatness Matters
We care about being the best we can be for our team and our clients. That's why we constantly strive to build a great company with great people to deliver great results.
Secure & Stress-Free Technology
It's exactly what everyone needs these days and precisely what we offer – worry-free tech that protects and grows your organization.
Gabriel acquired Acture Solutions in 2019 after a decade spent working in technology private equity firms and running operations for high-growth companies. His purpose was to fuel his passion for helping clients achieve great things using forefront technology and cybersecurity solutions. Gabe's strengths in leadership, technology, strategy, and finance help guide his clients towards greater growth and security.  Prior to Acture, Gabriel attended Boston College Carroll School of Management and earned his MBA from the Harvard Business School.
Lastly, he strives to live by these words by Elon Musk: "Constantly think about how you could be doing things better. Keep questioning yourself."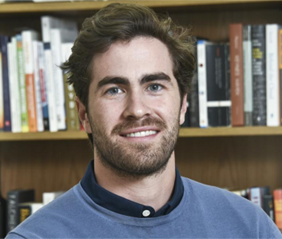 Ready to transform your technology and boost your security?