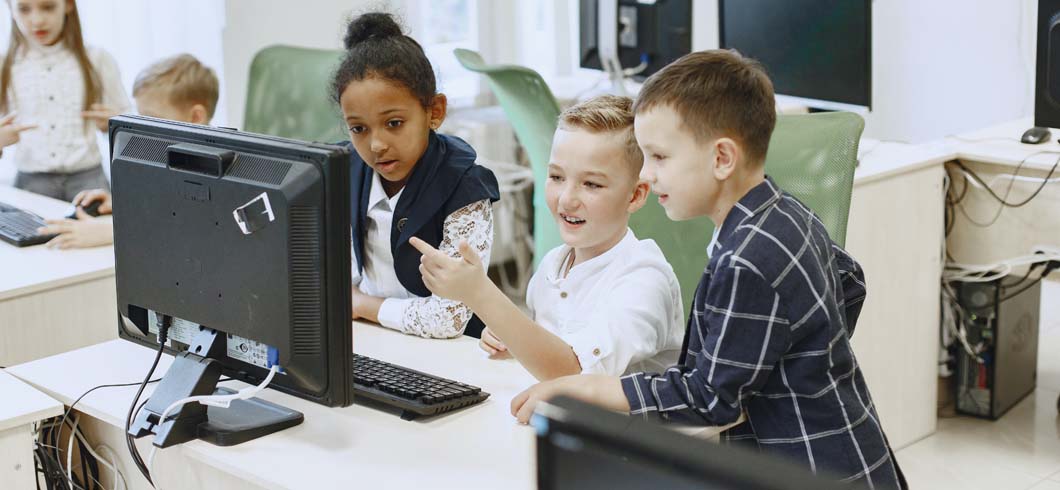 K-12 is a prime target for cybercrime. Here's what you can do about it.
According to IBM's Security X-Force, ransomware attacks against public schools more than doubled from 2020 to 2021, with most cyberattacks taking the form of adware (33%) or ransomware (22%) attacks. Because they host a goldmine of sensitive data belonging to a defenseless population, along with the challenge of safeguarding such large amounts of that data with limited resources, schools are statistically a prime target for threat actors.
With all the stakes seemingly raised against you, you may be wondering: How can you protect your students and faculty from the unseen dangers of the internet?
Preparing your school district for threats
In the same way we expect our students to be prepared for class, schools should work to be prepared for online incidents. Although it might look intimidating, there are many simple initiatives schools and school districts can take to prevent or mitigate the effects of cyber threats.
Create and enforce responsible use policies
Responsible use policies are designed with everyone in mind, from students to faculty.
By creating consistent, clear guidelines, you provide everyone on your school district's network with the assurance of their safety from outside threats and for district administrators, any potential legal trouble. Your IT providers will be able to resolve issues and detect suspicious activity with faster turnaround if every user is required to follow the same set of rules.
Before allowing your students, teachers, or staff to access their school or school district's systems or networks, they should be made aware of all legal details of the responsible use policy and be required to accept it. All school district IT staff should also be made aware of any applicable laws and regulations (local, state, federal) about data privacy and information security, and it should reflect in their work.
Securely store and back up data
As the world of education progresses to cloud-based storage and software, this issue has become especially crucial. Cloud technology is attractive because it allows teachers and faculty to easily store and share assignments, lessons, and class materials. No longer are students forced to carry around heavy books and stacks of homework for each individual class—which is a relief for them—and the teachers are stuck grading their assignments late at night.
However, students' personal information is also stored in the cloud, which can pose a risk. 500,000 Chicago-area students and 60,000 teachers had their PII (personal identifiable information) leaked in December of 2021 thanks to a ransomware attack targeting a school IT provider's hybrid public-cloud server. It's important to ensure that, if you're converting your district to the cloud, all students and faculty are well versed in avoiding phishing schemes and weak passwords.
Schools and school districts should also regularly back up all data in case of an accident, such as a damaged server or file corruption.
Cybersecurity training for all staff
There is a rift between the education system and online safety.
78% of teachers are currently utilizing some type of online learning, but 59% of teachers and administrators say they haven't received new cybersecurity initiatives or training according to IBM's October 2020 Education Ransomware Study.
In April of 2021, the Haverhill Public School District suffered a fatal ransomware attack that rendered all computers in the district useless, which kept students out of schools while IT personnel worked around the clock to mitigate the threat. After further investigation, it was determined that the source of the attack was an unrecognized phishing email, which hackers then used to worm their way into the school servers. It was only because of this event and its consequences that district officials understood the importance of cybersecurity training and stronger password practices.
Haverhill has since enacted standardized password requirements in response to this incident.
Having proper cybersecurity training would have prevented this attack crippling the school district system. Recognizing common cyberthreats such as phishing emails and social engineering can be the sole deciding factor in keeping your schools connected and safe.
Get cyber insurance
Data breaches have a hefty cost in both money and trust.
Cyberattacks can always happen but having good practices and an effective cybersecurity program in place can lessen the chances of your school district being targeted. If you are affected by an attack, it can cost millions in forensics, legal, and IT fees. Cyberattacks come with a risky price that could endanger your school district's lifespan, but that cost can be offset by a thorough cyber insurance policy.
Cyber insurance policies help policy holders pay for legal fees, can provide free credit monitoring for anyone personally impacted by a data breach, monetary loss, and more. Without cyber insurance, your school district will foot the entire bill should a cyber attack happen and, without proper education programs to support you, it could spell out the permanent end of the school year.
Is your school district cyber ready? Do you want to learn more about cybersecurity best practices to protect your students and faculty from threat actors?
---
Want to learn more about K-12 Cybersecurity? Visit our blog for more information.